Sewage Backup and Cleanup in Denton County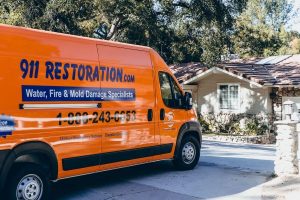 A sewage backup is a nightmare for any property owner. Between the stench and the invasion of disease-causing microorganisms, black water makes a beautiful property feel permanently contaminated.
Don't worry. 911 Restoration is here to help. In fact, you can call us right now and an expert water damage restoration crew will be there in 45 minutes or less, guaranteed.
Our sewage cleanup experts are here for you 24 hours a day, every single day of the year. They work swiftly to minimize damage, limiting repair costs. Our IICRC certified staff oversees every aspect of the sewage restoration process. This includes sewer water removal, drying, sanitization, and even property repairs. You only need to make one call to enjoy a full recovery from your sewage backup.
911 Restoration is a licensed, insured, and bonded contractor providing sewage backup cleanup in Frisco, Denton, and the surrounding area. We offer both residential and commercial water remediation Houston, and we work with all insurance providers. The Denton County branch of 911 Restoration is locally owned and operated, so you know you're in the hands of a neighbor who cares about you and your property.
Our sewage restoration crew understands how much your home or business means to you. After all the hard work you've done to maintain your property, you deserve thorough water damage restoration service. Our technicians treat your home or business as if it were their own. They aim to leave you with a property that feels brand new.
Along the way, you can count on our entire sewage cleanup staff to provide clear answers and professional transparency. We offer a free visual inspection (for property owners only) and a free insurance consultation.
You're not in this alone. Call 911 Restoration of Denton County and look forward to a Fresh Start.
Your 24/7 Water Damage Restoration Provider
When sewage invades your home or business, you need water removal immediately. The longer moisture stands on your property, the higher your risk of rotting, buckling, and mold contamination. Not to mention, sewer water brings harmful microorganisms into your home or business. These viruses, parasites, and bacteria pose a serious health threat to everyone who enters the space.
Our sewage backup cleanup crew understands the urgency of your situation. You can reach them at any hour of the day or night, even on weekends and holidays. No matter when you call or where you are in Denton County, our water removal workers are at your door in 45 minutes or less.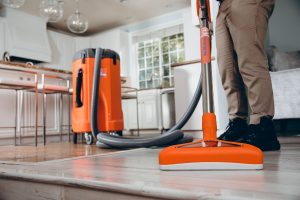 They handle sewage removal at lightning speed. After water removal is complete, they disinfect the area and bring in heavy-duty blowers to dry the space completely. This step is almost as important as the sewer water removal process. Even once our water damage restoration experts get all standing sewage off your property, there is still moisture stored within the structure. Even concrete soaks up water like a sponge.
As any water damage restoration expert could tell you, structural dampness can cause major damage, especially over the long term. Stored moisture causes weakness, warping, and rotting. Damp structures also invite mold. As far as our sewage backup cleanup team is concerned, sewage restoration is not complete until your property is completely dry.
For immediate water removal and comprehensive sewage restoration in Frisco, Denton, and beyond, call 911 Restoration today.
Safe, Comprehensive Sewage Cleanup in Frisco
If you've had a sewage backup, basic sewage removal is not enough to provide a Fresh Start.
Our sewage cleanup staff understands this. That's why we take care of everything you need, from disinfection to property repairs.
When you call 911 Restoration, our workers address emergency issues first. They arrive at your property in no more than 45 minutes and begin sewage extraction immediately. After they've removed all the black water, they dehumidify the structure to prevent long-term damage.
Sewage restoration service does not stop there. Our experts also sanitize and disinfect the sewage flooded area. This step is absolutely crucial for protecting your health and wellness. Our team is trained and certified in CDC and EPA protocols, so you can feel good about their expertise.
Sometimes even the fastest sewage cleanup service cannot prevent damages or mold contamination. For this reason, our water damage restoration specialists conduct structural testing and a mold inspection. If they discover any issues with your structure or surfaces, they take care of repairs themselves. This includes everything from drywall replacement to carpet removal.
Likewise, if our 911 Mold Restoration staff discovers a developing mold infestation, they perform mold removal. Early detection saves you from serious property damages, health risks, and costly repairs down the line.
At 911 Restoration, we offer full-service sewage cleanup because we believe you deserve a full recovery. Call now.
Serving the communities of Argyle, Denton, Flower Mound, Frisco, Lake Dallas,Lewisville, Little, Elm, Roanoke, The Colony and surrounding areas.