Water Damage and Mold Removal in Lake Dallas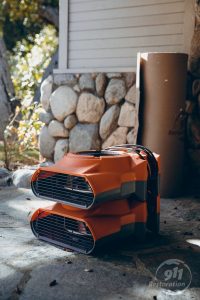 Many property owners find a home in Lake Dallas because of the close-knit community and neighborly spirit. You discover that same neighborly spirit at 911 Restoration of Denton County. As a locally owned and operated business, we put our neighbors' best interests first. Count on our fire cleanup and water damage restoration technicians to treat you with compassion and respect.
Our lines are open 24/7/365. Even if you call with a midnight pipe burst or Thanksgiving Day storm damage, our crew is there in 45 minutes or less. The staff at 911 Restoration is IICRC certified and every worker has been rigorously vetted and trained. When you call us, you get the very best.
We work according to the Fresh Start philosophy. Our team believes in turning every disaster into an opportunity for a bright new beginning. When we provide water damage restoration, our goal is to not only get rid of the water, but to also leave you with a property that feels brand new. 911 Restoration is more than a flood cleanup or smoke removal company. We provide full property repairs and mold remediation.
We work with both homes and businesses in Lake Dallas and throughout the region. We are licensed, insured, bonded, and accept all types of insurance. In fact, you can count on us for a free insurance consultation and assistance with claim filing. If you need to know more about how we can assist in your unique situation, call for a free visual inspection (for property owners only). A flood cleanup or fire restoration expert reviews your damage and discusses your options for recovery.
No matter what you're going through, you can count on compassionate support from your neighbors at 911 Restoration. Call today for water damage restoration, fire cleanup, or mold removal in Lake Dallas and beyond.
A Fresh Start After Water Damage and Mold Contamination
When we respond to a call for flood cleanup in Lake Dallas, we think about more than water removal. Our focus is on providing you with a Fresh Start.
First, our water damage restoration technicians aim to minimize your damages and limit costs with swift water extraction. They also offer additional emergency services such as: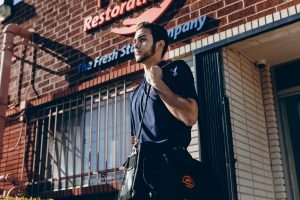 Emergency boarding up
Leak detection
Storm repair
Roof repair
Sewage removal
And much more
Our flood cleanup crew even considers the potential loss of your personal belongings. You may require complex water damage restoration services following a major pipe burst or extensive storm damage. In such instances, our flood cleanup workers pack out and store any unharmed belongings, preventing avoidable damages during water removal.
After water extraction, sanitization, and structural drying, our staff turns their attention to your repair needs. They take care of everything, including roof repair, drywall replacement, and carpet removal.
The final step in water damage restoration is a mold inspection and—if needed—mold removal.
We consider mold remediation one of the most important aspects of full-service flood cleanup. Mold frequently follows a water disaster, whether you had a serious pipe burst or a minor ceiling leak. Lake Dallas property owners should be especially vigilant when it comes to mold removal. Airborne mold spores can rise out of one colony and travel to an entirely different area of your property. With our muggy climate, the odds are good that those wandering mold spores will find a damp place to land and start new growth.
If you believe you have an infestation, call our certified mold remediation staff for a mold inspection. Our mold removal experts know all the telltale signs of hidden growth. They come equipped to handle mold removal with your safety in mind. The workers also conclude mold remediation with structural dehumidifying to discourage new growth.
Whether you're dealing with mold or water, you can count on a Fresh Start. Call 911 Restoration of Denton County and let us make your home or business new again.
Quality Fire Cleanup in Lake Dallas
If you're wondering whether your property will ever be the same after fire or smoke damage, we have good news for you.
With 911 Restoration on your side, your home or business can be stronger, cleaner, and brighter than ever.
Our IICRC certified fire restoration crew works hard to meet the highest standard of service. We oversee every aspect of the fire cleanup and smoke removal process to ensure you never have to juggle contractors. One call to us is all it takes for a Fresh Start after fire damage.
Count on our team for thorough smoke cleanup and permanent odor removal. This includes advanced smoke removal techniques such as sodablasting. Our fire restoration workers also take care of smoke cleanup for your furniture and dishes. They repair every destroyed surface and structure. If the fire department flooded your space, our fire restoration technicians handle flood cleanup and mold remediation.
From the initial smoke removal service to final structural repairs, you can count on our staff to offer transparency and communication. We know how overwhelming a fire damage incident can be. Our smoke cleanup experts are here to put your mind at ease.
Call now for comprehensive service and immediate peace of mind.
Servicing the cities of Argyle, Denton, Flower Mound, Frisco, Lake Dallas, Lewisville, Little Elm, Roanoke, The Colony, and surrounding areas.