Water Damage and Mold Removal in Little Elm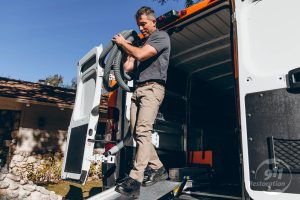 Make 911 Restoration your first and only choice for water damage restoration, mold removal, and fire restoration in Little Elm. Our IICRC certified restoration staff is here 24/7/365. They are guaranteed to arrive at your property within 45 minutes of your call, day or night, weekday or weekend.
We provide this immediate service because we understand how much is at stake. Your home is your refuge. Your business is your livelihood. When your property is in trouble, you need help right away.
In addition to a quick response, we offer comprehensive service to ensure you never have to deal with additional contractors. Our highly trained technicians handle everything. That includes water and smoke removal, mold remediation, and extensive property repairs.
911 Restoration is a respected nationwide company. Your Denton County branch is locally owned and operated, so you know a caring neighbor is overseeing your flood cleanup or fire restoration job. We are licensed, insured, and bonded, and we serve both residential and commercial properties.
If you're feeling lost or overwhelmed by your pipe burst, storm damage, or any other disaster, we have the guidance you need. Call us for a free visual inspection (for property owners only). This zero obligation service helps you find clarity and a path forward. If you're not sure which water damage restoration services your insurance covers, we help with that, too. Join us for a free insurance consultation. An expert on staff explains your coverage, assists with loss itemization, and files a claim on your behalf.
No matter what you're going through, you can find the solutions at 911 Restoration of Denton County. Call today for a Fresh Start.
Find Peace of Mind with Comprehensive Flood Cleanup in Little Elm
At 911 Restoration of Denton County, we go beyond water extraction to provide full-service water damage restoration. This means we address the cause of your water damage issue and make your property new again.
When our flood cleanup technicians arrive at your property, their focus is on minimizing your damages. They create a water damage restoration strategy that eliminates moisture as quickly as possible This could include leak detection, boarding up, roof repair, water removal, sewage cleanup, and more. In the case of an extensive pipe burst or storm damage, our flood cleanup workers may even pack out your unharmed belongings for safekeeping.
After they've completed water removal and structural drying, our professionals check for damages. They are determined to leave your home or business in like-new condition. If they discover any weakness or rotting in your structure, they repair or replace the ruined material. Our water damage restoration staff also sanitizes as needed, inspects for mold, and takes care of mold removal.
Even if you have not had a recent pipe burst or any other water-related issue, you should call a mold remediation specialist to address a suspected infestation. Mold is not nearly as harmless as it may seem. You may be well-aware of the need for immediate black mold removal, but the truth is that all varieties of fungus come with health risks. You also need prompt mold remediation to protect the structure and surfaces of your home or business.
Our mold removal crew is diligent, thorough, and highly skilled. They conduct an in-depth mold inspection, handle mold removal safely, and dehumidify the structure to prevent a recurrence. You can even trust our certified mold remediation specialists to repair weak or contaminated surfaces.
In short, we do whatever it takes to give you a Fresh Start. Call us today if you need flood cleanup or mold removal in Little Elm, Frisco, Denton, or beyond.
Compassionate Comprehensive Fire Cleanup and Smoke Removal
Whether you've had a puffback or a property fire, smoke and fire damage have a way of making your property feel contaminated. While it may be difficult to imagine now, our fire restoration crew can make your home or business feel brand new again.
We provide full-service fire cleanup and smoke removal. This includes: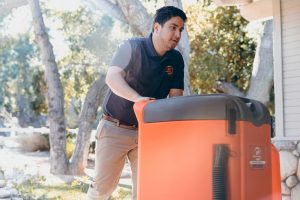 Smoke cleanup for dishes and furniture
Sodablasting and smoke removal for walls and surfaces surfaces
Firehose flood cleanup
Permanent odor removal
Structural repairs
And much more
Along the way, our fire damage experts offer their full attention and compassion. We know any smoke damage incident can leave you feeling overwhelmed and lost. Our team works hard to anticipate your concerns and provide clear answers. Think of us as your fire information center. Reach out for a free fire damage assessment (for property owners only). Request a free fire cleanup insurance consultation. Ask our fire restoration and smoke cleanup crew any question at any time. We're here for you 24/7/365.
For the compassionate fire cleanup you deserve, turn to 911 Restoration of Denton County.
Servicing the cities of Argyle, Denton, Flower Mound, Frisco, Lake Dallas, Lewisville, Little Elm, Roanoke, The Colony, and surrounding areas.