Commercial Water Damage Restoration in Denton County
No property is "just" a building. This is especially true for your commercial property. That structure is the embodiment of your dreams. It's the culmination of hard work. And it's your livelihood.
When your commercial property is under threat, you need a commercial restoration contractor who treats your business as if it were their own.
You need 911 Restoration of Denton County.
911 Restoration provides emergency restoration services 24 hours a day, 365 days a year. We guarantee an arrival time of 45 minutes or less. Our commercial restoration experts understand that you cannot afford to waste a second when it comes to your business.
Every member of our IICRC certified staff has been trained for every disaster. Our commercial restoration services include: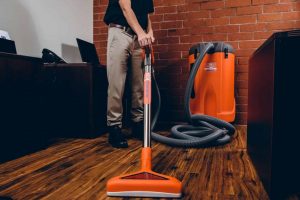 Commercial water removal
Full-service water damage restoration
Fire restoration
Smoke and odor removal
Sewage extraction
Sanitization and disinfection
Mold inspection
Mold remediation
Structural repairs
And much more
At 911 Restoration, we abide by the Fresh Start philosophy. This is our belief that every disaster is an opportunity to restore and rebuild—cleaner, stronger, and brighter than ever. You see this philosophy at work in our extensive list of services. Our commercial restoration technicians take care of anything you need to make a full recovery from water, fire, or mold. This includes everything from roof repair to carpet removal.
We recognize that when you place your commercial property in our hands, you are trusting us with your greatest asset. We take that trust seriously. Count on our crew for complete transparency and undivided attention. We also offer a free visual inspection (for property owners only) and a free insurance consultation.
911 Restoration is a nationwide company with a reputation for excellent service. Our Denton County branch is locally owned and operated. We are licensed, insured, and bonded to provide commercial restoration in Frisco, Denton, Lewisville, and beyond.
If your business property is in trouble, call the company you can count on for quality service and honest communication. Call 911 Restoration today.
Emergency Water Removal in Frisco and Surrounding Areas
Nearly every property crisis includes a water damage emergency. Even a fire restoration job may require water damage restoration due to firehose flooding.
This is why we offer 24/7 service for your water damage emergency. Water can be a tremendously destructive force. Prompt water removal is the only way to minimize damage and limit the need for costly structural repairs.
Our water restoration Lewisville crew arrives in 45 minutes or less, no matter where you are in Denton County. They come equipped to handle all your emergency water removal needs, including: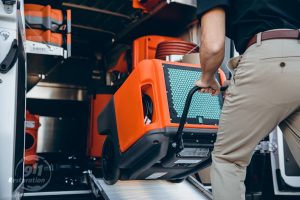 Leak detection
Water extraction
Sewage cleanup
Boarding up
Storm repair
Roof repair
Structural drying
And much more
After the crew has completed water removal and thoroughly dried your space, they inspect for damages. Sometimes even immediate water damage restoration cannot be fast enough to prevent destruction, staining, or mold development. This is especially true in an extensive water damage emergency such as a flood or severe storm damage.
If you do have any rotting, warping, staining, or weakness, our water damage restoration technicians handle repairs personally. They also conduct a mold inspection and mold removal as needed.
We move through these services as quickly as we can while still ensuring quality service. We know how important it is for you to get back to work as soon as possible with a pristine property that reflects your high standards. Rest assured our commercial restoration technicians take this goal as seriously as you do.
Call now for a fast recovery from your water damage emergency.
Full-Service Insurance Assistance for Commercial Property Owners
Your to-do list quadruples the moment disaster strikes. Whether it's fire, flood, or fungus, a property incident forces you to adapt quickly.
At 911 Restoration, we do all we can to take a few items off that ever-growing list. This is why we make sure all our commercial restoration workers are fully prepared to provide a Fresh Start. We want to spare you the hassle of dealing with multiple contractors.
You can also count on us to ease the burden of the insurance process. Property disasters tend to be fairly complex. This makes it difficult to guess which services your insurance provider covers. You may know they'll pay for fire damage restoration, but you're not certain whether this includes sodablasting and drywall repair.
We find these answers for you so you don't have to bother chasing them down yourself. We offer a free insurance consultation during which a commercial restoration expert explains which services your provider pays for. You get a clear picture of your own potential costs. Then, our staff assists with inventory and loss itemization. After that, you don't have to think about insurance at all. We file your claim for you and we bill your provider directly.
A property disaster is an interruption. There is no way around that. But at 911 Restoration, we work hard to make sure that interruption is brief and easy to navigate.
Serving the communities of Argyle, Denton, Flower Mound, Frisco, Lake Dallas,Lewisville, Little, Elm, Roanoke, The Colony and surrounding areas.