Water Damage and Mold Removal in Argyle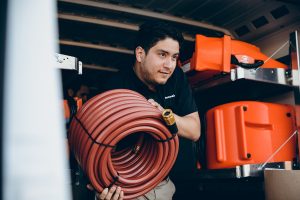 No matter what your property has been through—pipe burst, smoke damage, or mold—you can look forward to a Fresh Start. Just call 911 Restoration of Denton County.
You can reach our dedicated flood cleanup and fire restoration technicians at any hour of the day or night, 365 days a year. We guarantee an arrival time of 45 minutes or less for your peace of mind.
When you call, our expert team offers a free visual inspection (for property owners only). You can also turn to us for a free insurance consultation. From roof repair to smoke removal, it's not always clear which services your provider covers. An expert on our staff sits down with you to review your policy, clarify your coverage, and help you plan. We even provide claim filing assistance and bill your insurance company directly.
911 Restoration of Denton County provides full-service solutions in any disaster. This means we go above and beyond simple flood cleanup and mold remediation to offer complete property repairs. When our staff is done with your property, your home or business feels as clean and new as the day you moved in.
We service both residential and commercial properties in Denton County. We are licensed, bonded, insured, and locally owned and operated. Our staff is IICRC certified, and every technician on our team is highly trained to provide premium service.
If you need fire cleanup, water damage restoration, or mold removal in Argyle, call the contractor who does it all. Reach out to 911 Restoration today.
Your Best Choice for Outstanding Water Damage Restoration in Argyle
Time and again, our Roanoke customers point to us as the best water damage restoration contractor in Denton County. We're proud to have earned their trust and eager to offer you the same positive experience.
911 Restoration of Denton County is backed by the resources, education, and support of a respected nationwide company. But we're also locally owned and operated. We understand the unique needs of local properties and treat our flood cleanup customers like the valued neighbors they are.
We also work hard to make sure we're the only contractor you need to call for water damage restoration. Some companies only show up with wet vacs and blowers. Our flood cleanup technicians come prepared to handle any repairs required for a Fresh Start. They take care of everything from storm and roof repair to drywall replacement and carpet removal. They even inspect for mold and provide full-service mold remediation.
Speed is another quality that sets 911 Restoration apart. Every water incident is an emergency, whether it's a wall leak or a major pipe burst. You can reach our water damage restoration staff at any hour of the day or night. And when you call, flood cleanup workers are at your door in 45 minutes or less.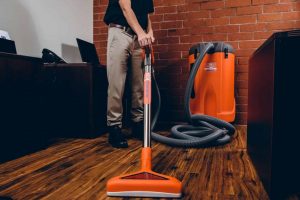 You see this same comprehensive approach in our mold removal service. Our experts know all too well that if you need mold remediation, you have a serious problem on your hands. A neglected mold colony can wreak havoc on your property and your health.
Our certified mold removal crew performs a thorough mold inspection to make sure they don't miss any hidden growth. They use only the safest and most effective mold removal procedures to protect you from the spread of spores and mycotoxins. Our mold remediation service includes structural dehumidifying to prevent a recurrence. As always, our crew also manages surface repairs as needed.
Whether you're dealing with a pipe burst, tornado damage, or fungal invasion, let us be the ally you choose. Call 911 Restoration of Denton County for quality service and peace of mind.
Find Peace of Mind and a Fresh Start After Fire Damage
If you've had a fire or smoke damage incident, your mind must be reeling. Flames and smoke have a way of making your property feel lost to you forever. The path forward seems uncertain.
We can offer some guidance.
The first step to recovery from smoke and fire damage is to call the fire cleanup crew at 911 Restoration. A member of our staff comes to your property for a free fire damage assessment. This is a great opportunity to ask all your fire cleanup questions, clarify your options, and get a sense of expenses and timeline. Then, you can join us for a free insurance consultation. A team member reviews all your fire restoration and smoke cleanup needs. They take a look at our policy and explain your coverage in clear terms. Our fire cleanup staff even assists with claim paperwork, filing, and direct billing.
As for our fire restoration and smoke removal procedures, the process depends on the needs of your unique situation. You may expect services such as:
Sodablasing and other smoke removal methods
Smoke cleanup for dishes and furniture
Packing out services
Firehose flood cleanup
Permanent odor removal
Structural repairs
And much more
If you need fire restoration in Roanoke, Denton, Frisco, and beyond, you'll find all the answers you need in one place. Call 911 Restoration of Denton County today.
Servicing the cities of Argyle, Denton, Flower Mound, Frisco, Lake Dallas, Lewisville, Little Elm, Roanoke, The Colony, and surrounding areas.