A Comprehensive Guide on Different Types of Water Damage (& How to Fix It)?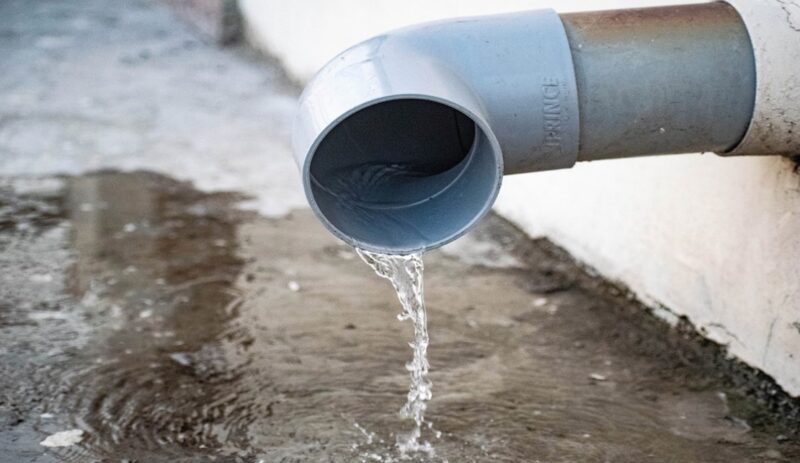 Water mitigation services and techniques are relatively different for each type of water damage.  Certified home restoration experts follow a well-regulated procedure that develops customized recovery plans for clients.  Their careful planning and damage-based intervention result in a highly efficient restoration process that can help reverse all signs of destruction and unhygienic conditions.  
This article gives you a comprehensive overview of how each type of water damage gets categorized and differentiated from the other. 
Let's have a look. 
The 3 Main Types of Water Damage Categories 
The Institute of International Cleaning and Restoration Certification (IICRC) recognizes three main types of water damage. Each is classified according to the level of contamination present in the source water that caused the property damage. From broken water lines, ruptured drainage systems with grey water to the sludge coming from sewage overflow, and brackish seawater that floods residential and commercial properties. 
Essential questions to ask during these circumstances:
How did the water damage happen?

What's the primary source of the water leak?

Is the water contaminated or not?
It's important to understand that clean, fresh water can turn into Level 3 contaminated water without intervention. Therefore, it's crucial to call water mitigation services as soon as you see the first sign of any type of water damage. 
Here's a closer look:
Category 1: Fresh Water  
This type of water damage is considered harmless as it comes from a sanitary source, i.e. broken pipeline, sprinkler systems, overflowing containers, etc. Alternatively, non-containment water originating from a natural source, i.e. rain or melted snow.
Unlike other categories, it is safe from consumption and doesn't harm your digestive health, lungs, or skin.  Hence freshwater removal is relatively easier than other categories of water damage. 
Category 2: Grey Water 
Grey water can be categorized as unsafe, with a significant amount of contaminants present inside. These include biohazards (i.e., waterborne bacteria, viruses, and diluted urine) and chemicals (i.e., detergents). The primary source of this type of water includes seepage from storage tanks and hydrostatic pressure tanks. 
Ingesting this water or skin contact with it can cause health risks. These include rashes, vomiting, gastrointestinal issues, and viral infection. 
Category 3: Black Water
Raw sewage and unsanitary water sources (i.e., rivers, floodwater from the sea, streams) can cause level-3 water damage. In these cases, the water is highly contaminated with dangerous pathogens and toxins, such as heavy metals, industrial waste, and pesticides. 
Black water consumption can cause severe health issues and require immediate medical attention.
What Type of Water Damage Class Are You Dealing with During This Crisis? 
The IICRC creates four classes of water damage based on its intrusive and corrosive behavior.
Here's a breakdown of each type of water damage:
Class 1 
Overflowed toilets on tiled floors and a ruptured water tank on a protected concrete floor cause class 1 water damage. Here the spillage is manageable, and requires limited remediation. 
Class 2 
These situations involve a higher volume of water spilled and exposed to surfaces with medium to high porosity. Here the dirty water gets absorbed more and requires extra drying time during the removal process. Consequently, the damages can be significantly greater than Class 1.
Class 3
Flooded basements, underground parking lots, and living rooms with soaked floorboards and carpets caused by rainwater leaks and burst main lines—these incidents fall under class 3. Due to a higher level of destruction, professional water damage restoration services become necessary for mitigation. 
Class 4
Severe sewage backup and flooding caused by a natural disaster in enclosed spaces fall under this class of water damage.  You need specialized equipment for complete water extraction and restoration in these scenarios. 
The home restoration experts at 911 Restoration of Denton County surveyed the affected area to identify the category (i.e., source) and class (intrusion level) of water damage. After this, they develop a remediation plan based on their findings. 
How Can 911 Restoration of Denton County Help?
911 Restoration of Denton County offers emergency disaster recovery and water mitigation services for residential and commercial properties in the area. Our well-vetted team consists of certified technicians, cleaners, and restoration experts.  Each handles a specific aspect of the reconstruction process to provide maximum coverage during water damage emergencies. 
The mitigation process revolves around four primary steps:
Here we identify which type of water damage has occurred and the best way to resolve it. 
Water Extraction and Drying 
Our technicians use high-grade air dryers and humidifiers to pump out the excess water and dry the surfaces. 
Sanitization and Deodorization 
Water damage restoration involving categories 2 and 3 can result in hygiene hazards and pungent smells.  We eradicate the risks and make your homes habitable again. 
Proper reconstruction and replacements for permanently damaged furnishings and structural elements occur in this phase. 
Besides this, we offer mold remediation and sewage backup cleanup services if required. This help eliminates the recurrence of home water damage. 
Parting Words 
As you can see, the type of water damage you deal can influence the home restoration experts make during mitigation. That's why it's vital to hire IICRC-certified practitioners for consultation. Their expertise enables them to reconstruct and rebuild the affected rooms in a way that minimizes potential risks and promotes safety standards in your homes and commercial buildings. 
Contact us today to schedule a free home inspection with the best home restoration experts by calling (940) 435-7905 or contacting the hotline.