Restoration Services Asking for Retainers – Could It Be a Scam?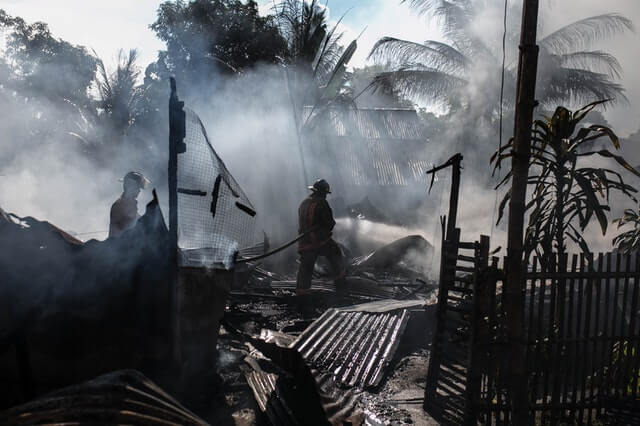 Retainers appear extremely attractive for most contractors, especially damage restoration companies, as they guarantee regular work and a stable income. They can also charge extra money for more work and get payment upfront from their clients, but most people don't seem to trust contractors that demand retainers. The reason is that they think they are unnecessary and are usually involved in scams, which makes them untrustworthy.
That's the biggest drawback for retainers, so many damage restoration companies don't charge them from clients. If you're living in an area that is prone to natural disasters and frequent storms, it would be to your benefit to acquire the services of a restoration service provider on retainer. However, most people don't think like that, as they believe the company is fleecing them for more money.
The primary battle facing contractors is getting clients to agree to a specific retainer fee in the first place. That's because if you place yourself in the same shoes as them, you will agree that it doesn't make sense to have a restoration company on retainer, particularly if you only tend to face disasters during a specific season. So, why should you have them on retainer for the entire year?

Discount Services on Offer with Retainer Fees
To sweeten the deal in favor of clients, most contractors offer discount services if they have signed a contract that puts them on retainer. However, more often than not, it's not enough for them as they want to be the ones in the advantageous position, rather than the restoration company offering them the service. The problem is compounded by the fact that so many different options are available to people nowadays.
You can always find a suitable service and more structured to your demands nowadays, so why would you ever want to hire a restoration service on retainer? It's a good question to ask, but one that has a simple answer. When you have a restoration service on retainer, you are guaranteed safety and security whenever a disaster affects your property.
You can relax knowing that the disaster restoration company will have everything sorted and offer you discount services for having them on retainer. You won't have to go into the market and search for a company, as you will already have one that is ready-made to deal with your problem. Some companies even promise unlimited services if they are placed on retainer, which places the client at a massive advantage whenever they need their services.
There Isn't Any Shortcut to Success
The one thing that most clients should understand is that even if they do have a restoration company on retainer, the agreement will only work for them if there is a win-win situation. There is no shortcut to success, and the chances of a scam are greater if you are working with a restoration company that offers you everything but will be nowhere to be found when the time comes.
Therefore, it pays to be vigilant when getting into a contract or agreement regarding retainer services with any contractor or restoration company. Many companies will provide you with exemplary services while being kept on retainer, and you should be wary of the ones trying to scam you. The market is filled with all kinds of services, and you would be wise to consider your options and take your time looking for damage restoration services.
That's because when you have a plethora of options, it can be easy to get waylaid and react to the promises of companies that are offering you everything you want. You want to do your homework and research these contractors before putting them on retainer, as you don't want your decision to come back and haunt you tomorrow or in the future.
Call 911 Restoration of Denton County
If you're looking for restoration companies on retainer, you can't go wrong with 911 Restoration of Denton County. They have been in the business for several years and can easily handle all kinds of damage restoration services, including fire damage, water damage, and mold remediation. You want to work with thorough professionals with a brilliant track record of success, and that is exactly what you get from them.
Whether it's an agreement based on past success or future promises, you should only get restoration companies on retainers that you can trust. That's something that you will get in abundance when you work with the experts at 911 Restoration of Denton County. Contact us today to learn more.